USA ROOFING & SOLAR
World-Class Roofing Solutions Built To Last
Free Same-Day Inspections in Greenville SC., We handle Insurance Claims, Licensed, Bonded & Insured, 100% Satisfaction Guarantee
Our Promise To You And Your Family Is Professionalism...
Performance + Quality + Expertise = Roofing Perfection
We realize that nobody wants to repair or replace their roof. You call a roofing contractor because you're seeking honesty, quality and a fantastic reputation. You're probably dealing with an insurance company as well with lots of questions. We Can Help You With All Your Roofing Needs... At USA Energy Savers of Greenville Sc., our promise is to give you 5 Star Service and workmanship on your new roof or repairs. Our team has over 26 years of combined experience building, repairing/Installing custom roofs and Solar.


CALL US TODAY FOR AN ESTIMATE: 864-777-8111
We Provide High-Quality Services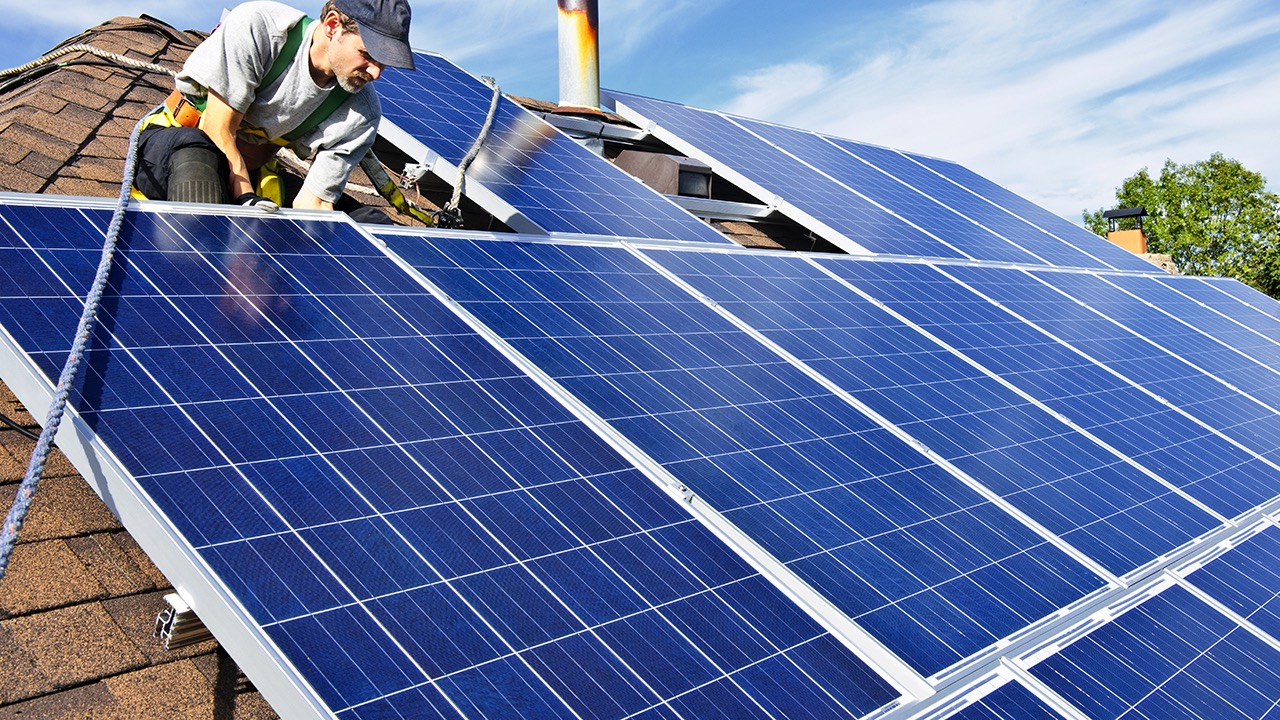 New Roofing & Solar
We build quality, affordable roofs & Solar that you'll love for decades.
Roof Repair
Fast and efficient repair is how we've built our reputation.
Gutters & Skylights
We provide the perfect long-term solutions to protect your property.
Solar & Roof Maintenance




We can enhance your home's beauty from the foundation up.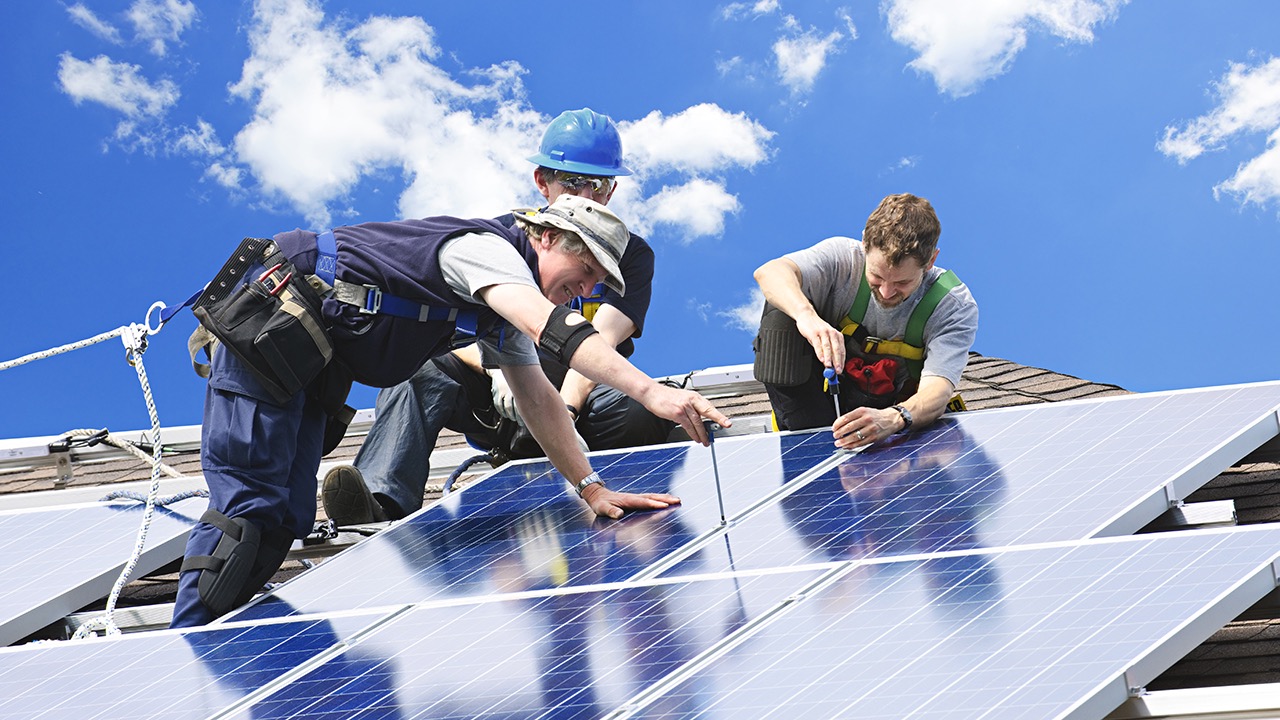 Solar Installation
We have decades of experience in home & business inspections.
Commercial
We proudly serve SC businesses with new roofing construction.
Contact Us Today To Schedule A Free Inspection
Testimonials


See Why Happy Clients Turn On Us For All Their Roofing Needs.
Anthony J.
USA Energy Savers came out and gave us an estimate I had to say yes to, Great price and I could tell they knew what they were talking about. I was right in hiring them, fantastic job. We are very pleased with our new roof and solar system. No more leaks and no more electric bill, could not be any happier...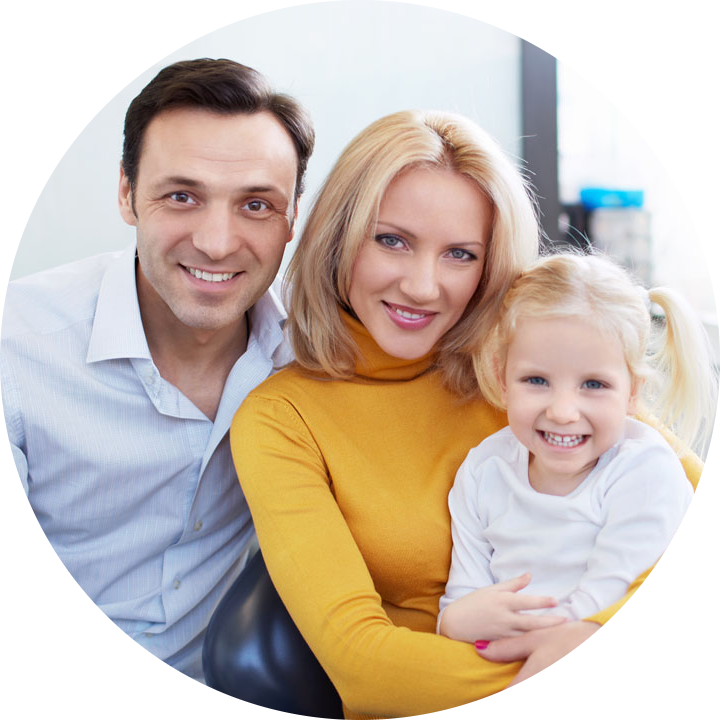 Daniel A.
We have been looking at solar for many years but now that there is such great tax credits and fast pay offs we decided to go ahead and do it this year. Very glad we pulled the trigger on this project and very pleased to have gone with USA Energy Savers. Great company and great workmanship. We love it.

Free Inspection


10% Off Repair Or Installation. Also up to 55% savings on Solar with federal and state credits that are available now.
Limited time offer for new residential and commercial customers also 25% SC. state tax credits...
World-Class Roofing Repair Services
Roofers are not all the same. Workmanship plays a huge factor in the final product. You need a roofer that has the integrity to do the job right- cutting corners could cause $1000's in additional repair work.

At USA Energy Savers, we've built our brand with integrity on every roofing project we've ever handled. We make your needs our own and use only the finest materials, techniques and roofing professionals in Greenville SC.
The Ideal Skylights & Gutters
USA Energy Savers Roofing and Solar is proudly a full service roofing company that can handle all of your roofing construction needs from shingles to skylights to gutters. We treat each project as an exciting new opportunity to deliver outstanding quality and value.

Call Us Today At 864-777-8111
New Roofing Construction
Roofs are built for the practicality, but it's also an opportunity to make a lasting impression. That's why we give you more options than any other Greenville SC. roofer when it comes to colors, textures, patterns, pitches and materials.

From gorgeous glass solar roofs to tile and lifetime composite shingles, we always present you with a wealth of options and truly flawless craftsmanship.
Case Study- Roofing & Homeowners Insurance
Cutting through the red tape of insurers costs time and money. One of our clients learned that the hard way. He was asked to pay thousands in out of pocket expenses that should have been covered.

Our experts handle insurance claims on your behalf to protect your best interests.
Hidden Roofing Damage Is Major Trouble
USA Energy Savers has highly skilled roofers that can perform a free roof inspection for hidden problems today!
The Myths Of Expected Roof Life
Homeowners are told replacing roofs every 7-15 years is common. Using the right team with the right materials can make a huge difference. Some of our clients have enjoyed trouble-free roofs for decades thanks to our excellent craftsmanship.
Call Now 864-777-8111
Who We Are


Greenville's Most Trusted Roofing and Solar Professionals
USA Energy Savers strives to be different in the roofing and Solar industry. We treat your home like it belonged to our family. That means we spend extra time during inspections. We use the highest quality roofing materials and only hire highly experienced, ethical roofers. We are also insurance experts that know how to watch out for your best interests.
Our team is here for you from start to finish. With over 26 years of world-class professionalism and service, we consider it a privilege to solve all your roofing needs.
Call Us Today At 864-777-8111
To See How We Can Help.
How To Find A Quality Solar specialist & Roofer In The Greenville SC. Area.
Learn more about our
5-star experience!
Meet Some Of USA Energy Saver's

Team
William J.
I love working with USA Energy Savers. I like making a difference in peoples lives by providing a great service and value. .
James C.
I love the solar industry. It's rewarding to see people eliminate their electric bills and see the smiles on their faces when the job is finished.
Jacob M.
My dad was a roofer and Iv'e been doing roofs and solar for most of my life. I really enjoy what I do. I'm making a difference in peoples lives .
Michael G.
Solar is something I think everyone should have on their home. Clean energy is the future and USA Energy Savers is a great company.
What Makes Installing Solar Better In South Carolina?
Saving 55%!

Contact Us Today for a 100% Free Inspection at 864-777-8111
Contact Us Today For A

100% Free Inspection

At 864-777-8111
Frequently Asked Questions
Should I repair or replace my roof before solar?
Only a thorough inspection can determine the best approach. We will gladly conduct a free appraisal and discuss your options.
How long does a Solar system installation take?
The process takes 2-3 days on an average, although it could require more time with some specialty roof types.
What roofing options do you offer?
There are extensive options available from traditional shingles to glass, clay and metallic roofs. Call today to discuss the options for your home or business!
Address
220 North Main St. Suite 500
Greenville
South Carolina
29610
Contact
P: 864-777-8111
@: info@usaenergysavers.net
Hours
Monday 7:30AM-7PM
Tuesday 7:30AM-7PM
Wednesday 7:30AM-7PM
Thursday 7:30AM-7PM
Friday 7:30AM-7PM
Saturday 9:30AM-5PM
Sunday Closed